Let's talk about membership
Let us double check how you will fit in
Introduce you to our members
Legus International membership provides a multitude of benefits which are amplified participation and relationship building. We aspire to create lifelong relationships based on mutual trust, like-minded approaches and professional respect.
Working Together     
We may be separate Law firms, but our goals are the same – serve clients to the best of our ability together.  The geographic and practice diversity of Legus allows us to have a breadth of knowledge that can be used when addressing client needs.
Learning Together
We have been through unique, unusual and normal experiences when serving clients.    We share those experiences and learn from each other regarding effectively addressing numerous issues, creating winning strategies and using our knowledge to assist each other.
Finding Solutions Together
It isn't difficult to identify problems.  Assisting each other to find the solutions is actually the key to effective client service, firm management and practice development.
If our network captivates your interest, connect with us on our contact page or via email. Let's start a conversation about your firm's possible membership and how becoming part of Legus International can help you service your clients and how you can benefit our network.   If we find that your firm and our network feel like a good fit, we will invite you to apply for Legus International membership.
Once your questions are answered and you have decided to apply, we submit your application for review. Typically, there within a week, the leadership team will provide a response to the application.
Acceptance and Onboarding
If the application is approved, we welcome our new law firm into the network and begin the orientation process. Through this process, we will integrate you into the Legus international family.
A note from our President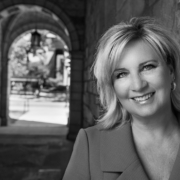 "It has been my privilege for over 25  years to serve as a leader of Legus International.  We have grown and expanded and continue to do so.  Our member firms and the people in them are perhaps the greatest group of professionals I have ever seen.  The care, consideration and skill with which they deal with each other and serve clients is remarkable.  I look forward to continuing to work with these great firms and new firms who wish to join Legus International.  Go Legus!"